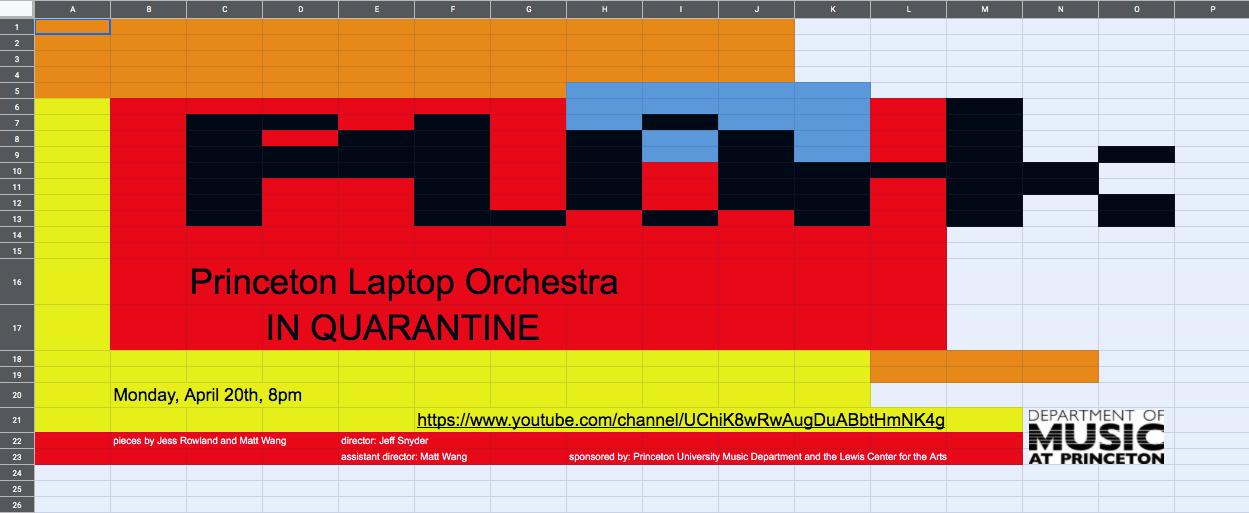 Upcoming Event: PLOrk in Quarantine
On April 20th, PLOrk will stream a live, free concert on their YouTube channel at 8pm. Two pieces will be performed, both of which were designed for online collaborative performance.
The first piece is by Jess Rowland (current Lewis Arts Center Fellow), and has the performers manipulating a Google Sheets spreadsheet to collaboratively create a soundscape over the internet. The second piece, "Interference", is by Matt Wang, PLOrk's Assistant Director, and is built using a game engine for multiplayer collaboration. Listen in for some great bleeps and bloops made together over a distance.